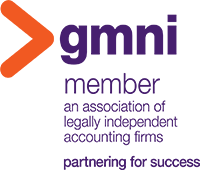 Founded in 1970, GMN International is a worldwide association of professional accounting firm carefully selected established and respected in their countries. Every business is a separate and independent legal entity. Relations between the Professional firms provide access to high-level international information and "hands on" rapidly support and advice, also global support provides the opportunity for member companies to cooperate to effectively meet the needs of customers in their local markets . Members share a common commitment to follow the highest professional standards and through individual experience they have acquired a conscious understanding of customs and cultures. In this way the great experience of our professionals is shared efficiently by colleagues to provide customers with an international service seamless.
The Gmn mission is to be a leading association of accountants quality auditing company in the world, providing a range of advanced services offered at the local level, for the benefit of businesses, their customers and their staff, without compromising the sovereignty of each employer and the occupational exposure.
The advantages for customers Gmn, when you entrust your company to an International GMN member companies because it allows personal attention of a legally independent auditing company with proven experience and professionalism local accounting and consulting skills, with a prospect global. It allows access to in-depth understanding of business conditions and fiscal requirements in major centers around the world. You can take advantage of service levels on a global scale through the proven international expertise, excellent professional reputation and willingness to "go the extra mile", that characterize all the companies associated international GMN. The Company has the ability to interact personally, on a basis of reference, with professionals and experts from around the world tried on everything from establishing foreign business operations and tax and commercial advice, in most jurisdictions at the local accounting, audit and advisory support. Also – last but not least – you can take advantage of a professional service around the world, without the high costs often associated with dealing with multinational enterprise.
These are the Gmn International numbers – in the first 15 International network – a ' legally independent worldwide association of independent auditors, found in more than:
M

embership

66

Countries represented



48

Revenue

200 mio USDollar
Partners
325
Number of

seats

136
Number

of employees

2.445